I work from a quiet, bright and comfortable room in my home on the edge of Stroud. It is self-contained and easy to access, being on the ground floor with it's own entrance.
There is a short and level path from the parking area, and two shallow steps to access the room. There are facilities available for clients to use.
l offer in-person counselling in the room, making sure it is COVID-safe, and I can also offer sessions by Zoom if you find it suits your needs better. I try to create the same conditions on-screen as you would experience in the room.
I charge £45 for a fifty minute one-to-one session and £60 for a sixty minute couples session and I will negotiate if necessary, on a fee. I can take a weekly cash or online payment or you can pay up-front for a block of sessions.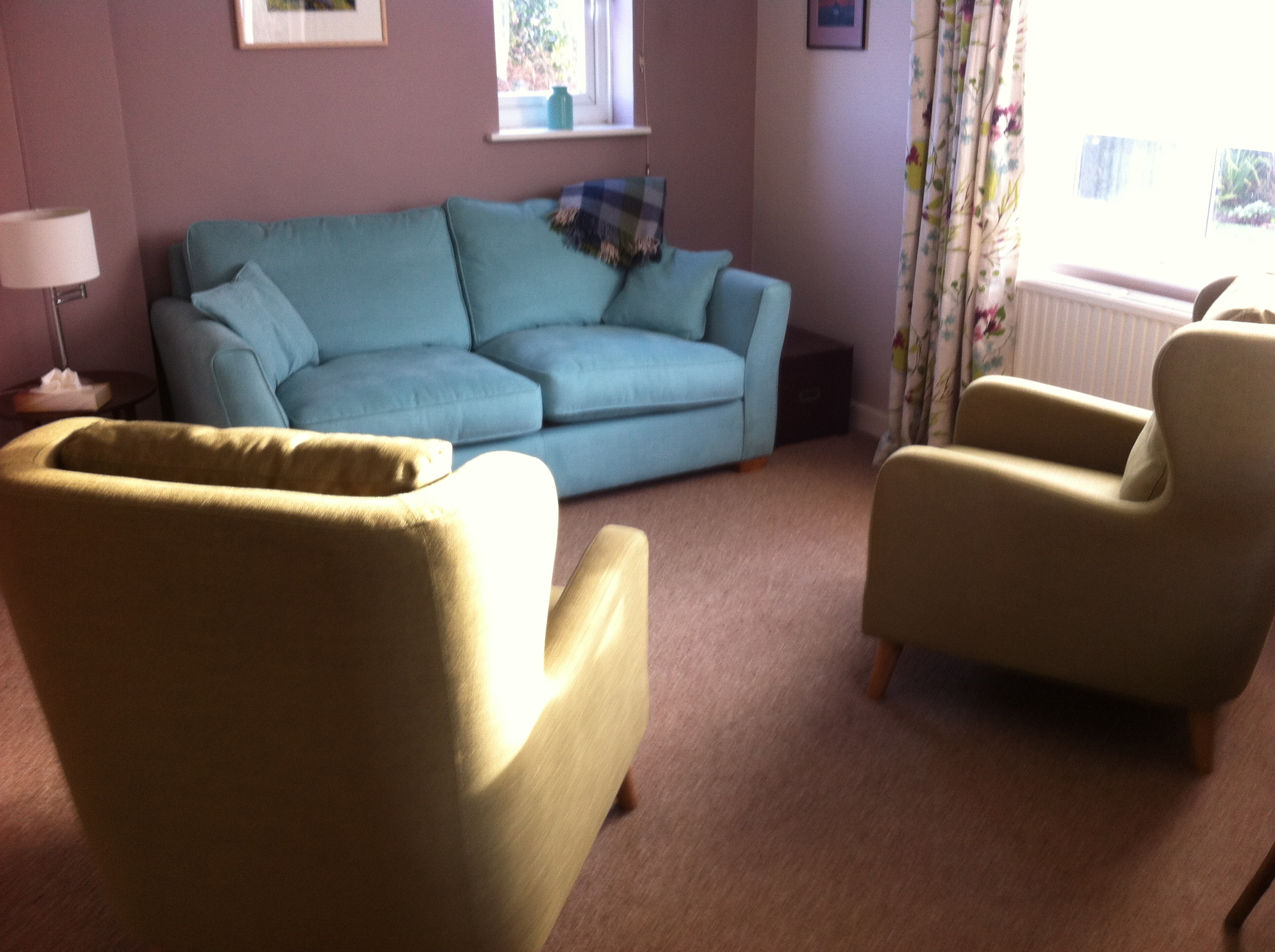 PRIVACY STATEMENT
I abide by the General Data Protection Regulation (GDPR) and the Data Protection Act 2018 and am the data controller and processor for my counselling practice. I am a member of the ICO and am registered as a Data Controller (ref: ZA767841). To enable me to run my counselling practice and to work effectively with you as my client, I collect, store and process some of your personal information. Your information is stored anonymously, under lock and key and/or password and encryption protected. I keep this information for up to 3 years. When deleted it will be by wiping electronic files and shredding handwritten information. I keep client phone numbers separately from my phone and do not record sessions made by video-call or telephone.
more...